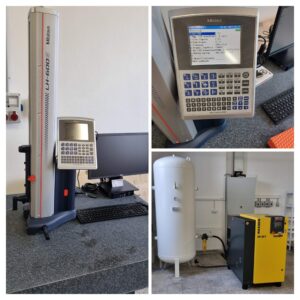 The installation of technological equipment in the creative workshop for processing metal materials in our FaLlab has begun.
The central compressor station for the distribution of compressed air was the first to be installed, as a new distribution system for powering technologies is being built after the workshops. At the same time, one of the smaller devices was installed – a digital altimeter for accurate measurement of products in the machining process.
More than 100 devices will gradually be installed in creative workshops focused on machining and joining metal materials, wood processing, processing and printing materials and 3D printing. We will gradually introduce all the facilities and our services to you.